How to Fix EPC Light on a Volkswagen

Your Volkswagen vehicle is designed to help make every commute and adventure as easy and enjoyable as possible. That's why it's equipped with a dashboard system with a variety of warning and indicator lights that keep you up-to-date about what's happening in your vehicle.
One such light is the Electronic Power Control (EPC) warning light. In this guide, we at Metro Volkswagen will show you what this warning light means and how you can fix it. Drivers in Irving, Grand Prairie, Grapevine, and Dallas should read ahead to learn more!
What Is the EPC Warning Light?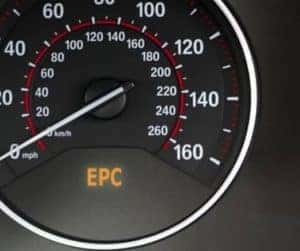 The EPC warning light lets you know when the electronic power control system in your vehicle is malfunctioning. The EPC system is a computerized system that lives in your Volkswagen and plays a key role in ignition and engine management. In short, your Volkswagen would not be able to turn on or run correctly if this system malfunctions.
What Does the EPC Warning Light Indicate?
When your EPC warning light comes on, it's to let you know that the electronic power control system is experiencing a problem. Typically, when this light comes on, you'll also experience one of these other common symptoms of EPC system failure or faultiness:
A noticeable plummet in your Volkswagen vehicle's fuel economy
A drastic reduction in your Volkswagen vehicle's throttle and power production
Overall sluggish performance including slower pickup
Takes numerous tries to start the vehicle or the vehicle doesn't start at all
If your EPC warning light is on inside your Volkswagen and you're experiencing problems like these, it's time to get to your local dealership service center or repair shop, and quickly.
How Do I Fix the EPC Light in My Volkswagen?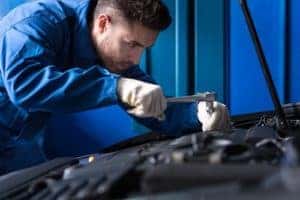 Problems that result in the EPC light lighting up in your Volkswagen can cause lasting damage to your engine if they aren't addressed as soon as possible. To fix your EPC light, you need to fix whatever problem is causing it to light up. Problems that could be causing the EPC light to turn on include issues with your mass air flow sensor, your brake light switch, your engine speed sensor, and the throttle body.
Have a professional take a look under the hood of your Volkswagen. They'll be able to determine the problem and put together a solution that will cause the EPC light to turn off on its own.
Still Have Questions about the EPC Light?
We at Metro Volkswagen are happy to provide helpful, informational resources like this EPC light guide, and we hope that you got all the information you were looking for on this page. However, if you still have questions regarding your EPC light, we're more than happy to provide some further assistance.
You can speak to one of our friendly and experienced service technicians about your EPC light today by giving us a call at our service center. Let us know if you need some help fixing this light or the Electronic Power Control system. Drivers in Irving, Grand Prairie, Grapevine, and Dallas can schedule a service appointment through our website or by giving us a call today!